About
Meet ECurrency —  Digital Currency That Enables Instant Payments to Everyone and Everywhere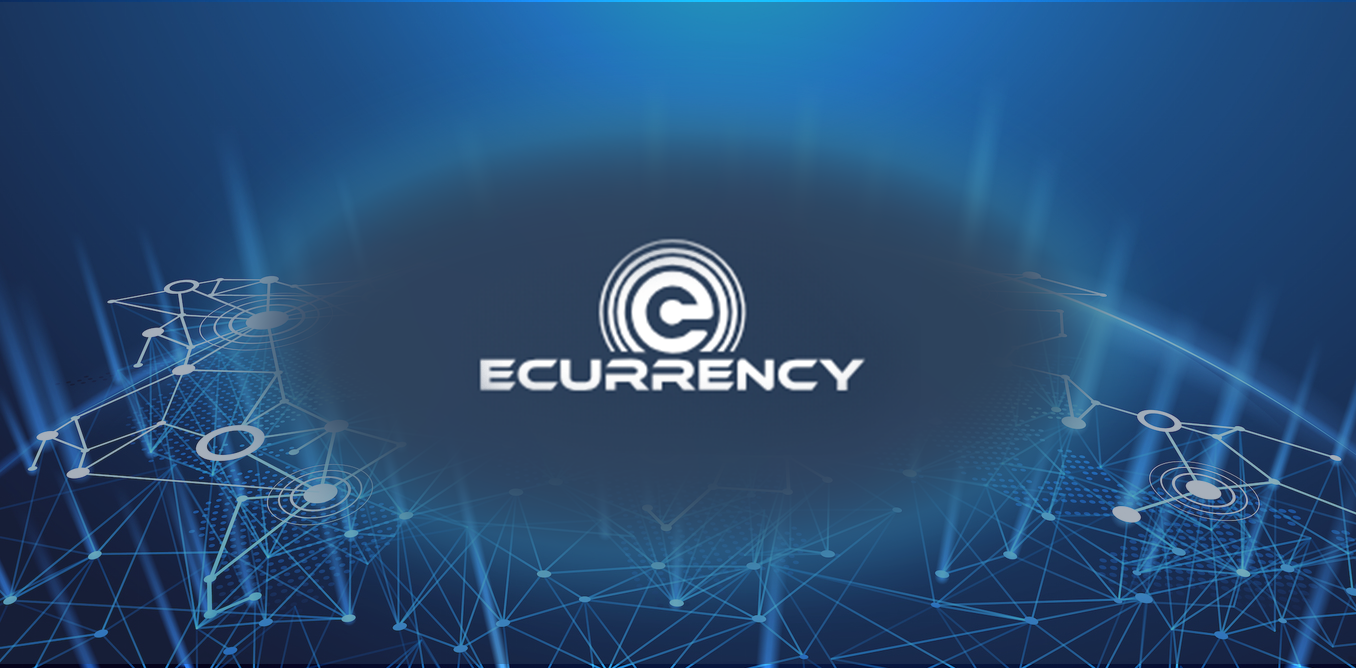 Our mission is to bridge the gap between continents and national economic systems. Unlocking the full potential of global trade finance through the blockchain. The disruptive digital currency, built to better global commerce, powered by blockchain, ECurrency enables transparent invoice settlement, fast invoice settlement solution, and private safe transactions. We upgrade the way the world trades for economic growth on the blockchain.
ECurrency uses peer-to-peer technology to operate with no central authority: the network carries out managing transactions and issuing money collectively.
Currency unites professionals who came to the field of blockchain from classical financial markets. Programmers together with successful financiers have created a digital currency that combines advanced technological solutions, a high level of security and transactions speed.
You can find all the information about latest blocks, latest transactions and largest wallets in open access on our website.
Join our community and stay tuned with the updates.
Driven by a cause
Send up to 100 transactions per second with 0 % fees.ECR.money is a self - funded decentralized cryptocurrency designed to enhance international B2C and B2B transactions.Whether you're an aspiring entrepreneur, a leader of an innovative software company with international staff, a student or a tourism agency, use ECR to send money to friends and family, request payments or shop online.
Inclusive
The convenient ECR web wallet allows users to send and receive almost instantaneous transactions without the need to download the entire blockchain history or run a node.ECR total supply is 333,333,333 coins, they were pre - minded before the official launch on Monday, January 1, 2018, at 00:00:00 GMT.No more coins will ever be minted.The nodes in the network sign the blocks of transactions to insure trust.They could be launched on computers with just 1Ghz of processing speed and 2Gb of RAM memory.
Secure
ECR.money uses the Scrypt encryption.The working principle of the Scrypt algorithm lies in the fact that it artificially complicates the selection of options to solve a cryptographic task by filling it with "noise".Noise is randomly generated numbers to which the algorithm refers, increasing the work time.Check out ECR documentation to learn more or read our White paper.
| | |
| --- | --- |
| Total Supply | 333,333,333 coins |
| Transaction speed | 100 transactions / sec |
| Fees | 0 % |
| Encryption algorithm | Skrypt(RFC 7914) |
| Official launch | January 1, 2018, at 00:00:00 GMT |
| Consensus | PoW |
Project roadmap